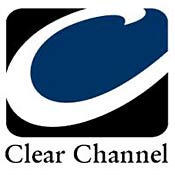 Clear channel announced that beginning today they will be switching their suite of channels on XM Satellite Radio. The company was an early investor in XM Satellite Radio and has long had five channels to program on the service. It is interesting that Clear Channel is remaining a part of the XM lineup when they have their popular iHeartRadio now entering the dashboards of cars.
Looking at the channel lineup it appears that four of the five channels have been identified:
According to the Fly On The Wall, "Clear Channel Radio announced that five of its industry-leading radio stations, covering five different formats, began simulcasting on the XM satellite radio service beginning today at 12:01 a.m. The company's new simulcasts replace current Clear Channel programming on XM satellite radio, although only one involves a change in format. The simulcasts will not appear on Sirius Satellite Radio."
When the fifth channel is identified we will announce it here.
Position - Long Sirius XM Radio