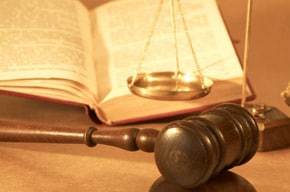 CLASS ACTION GONE BAD? - THE PLAINTIFF MR. BROCKWELL - Segment 3 of a six part series
Segment 1 - Class Action Gone Bad? You Be The Judge
Segment 2 - Class Action Gone Bad? - The Beginnings Of The Suit
So far we have a shareholder, Greg Brockwell that is "concerned" about the proposed merger of Sirius and XM. So grave was his concern that in a 24 day period, he conducted his analysis of the recorded documents surrounding the merger, sought out legal council, shared his opinions and conferred with this council, and decided to file suit.
Being from ________*, one would think that _________* would have many attorneys for Mr. Brockwell to discuss such concerns with. A shareholder with ________* shares in his account that is gravely "concerned" may even open up the local phone book to locate an attorney that specializes in class action suits. Somehow though, Greg Brockwell found himself speaking to an attorney across the country in San Diego, California. Jeffery P. Fink of Robbins, Umeda, and Fink LLP would somehow become the attorney for Greg Brockwell.
Now, there is likely a good reason that Mr. Brockwell obtained the council he did. He has experience in class action suits. Let me clarify....Mr. Brockwell as well as the firm he hired BOTH have experience in class action suits.
To be clear, it is quite possible that Mr. Brockwell indeed had concerns. There were investors in both equities that felt that the company they were invested in (be it Sirius or XM) should have gotten a better deal. BUT, given Mr. Brockwell's penchant for litigious action, one may have some pause as to the motives of Mr. Brockwell.
Why sue now? If Brockwell has been a "long time shareholder", could he not have expressed "concerns" over the cost of the Howard Stern deal? The Stern bonuses? Could he not have expressed concerns over management professing to be fully funded in the years prior to Mel Karmazin, and then diluting shares quite a few times? How is it that the move that generates the biggest news in SDARS and offers the potential synergies that this merger does suddenly generate "concern"? There are many questions, so it may be best to better understand the parties involved.
Greg Brockwell is a ___________* and resides in the upscale community of _________* _________*, about a thirty minute drive to __________*. His home is in a cul-de-sac, and has an assessed value of __________*. He lives comfortably in a modern 10 room colonial with 5 bedrooms, and 4.5 bathrooms constructed in 1997. The living area is 4,036 square feet, and they have finished 1,568 out of the 1,968 square foot basement. The home boasts a three car garage and sits on a quiet 1.3 acres of land. Driving through the neighborhood, I noted clean and attractive houses in the cul-de-sac, and also noted that the home is in a desirable location being only a few miles from Route _____*, the highway into _______*. The _______* drives nice upscale vehicles, and seems to be living the life of the upper class tax brackets.
I give these details, because they illustrate the lifestyle of Mr. Brockwell. This information is important because it contrasts so deeply with a "concerned" shareholder with ________* shares of Sirius Satellite Radio. Something simply strikes me as odd here.
Now, I have no idea what Mr. Brockwell does for a living to obtain the lifestyle he does. I do know that he is active in class action lawsuit arena, with involvement in suits with various companies and law firms, and that some of the players in this arena have principal partners serving federal prison time for felonies (Milberg Weiss – The Milberg Weiss case is still being tried but some players have already plead guilty). The suits that Mr. Brockwell can be tied to include:
Brockwell vs. Sirius
Brockwell vs. Yahoo
Brockell vs. JDS Uniphase
Brockwell vs. Guidant
All of these suits were brought on in part by Mr. Greg Brockwell. Why? In theory, he can not participate in the reward to any degree higher than the rest of the class. Why does someone with an upper class lifestyle buy a small stake in a company and then file suit? Why does someone who seems to have had numerous bad experiences investing in the market continue to invest in it? Does Mr. Brockwell simply have an uncanny ability to do this?
Why would someone with a primary residence worth over __________* go through such trouble over an investment that was likely less than _________*? How much was he realistically expecting Sirius stock to go to? Even at $20 the stock would only have a value of _________*. Does Greg Brockwell have the interests of the class in mind? Readers will have to come to their own conclusion. I simply have trouble making the level of Brockwell's "concern", the size of his investment, Mr. Brockwell's lifestyle, and the agreed upon settlement fit together. There seems to be a missing piece here. I do not know what it is, but I can tell you that given the history of the players involved that it makes me uncomfortable.
Now, given the history of Mr. Brockwell to file class action lawsuits, I myself have real questions as to whether or not he was indeed acting in the interest of Sirius shareholders. After all, shareholders who had concern about the share exchange ratio could have simply vote against the merger. Realistically though, the shareholder approval of the merger was essentially a foregone conclusion, and most who follow the sector (In theory this would include Brockewell) were well aware of this. Both Sirius and XM were still losing money, and the merger offers a potential that SDARS could reach viable profits sooner rather than later. Shareholders and the street alike were seeking a merger.
Given the level of "concern" outlined by Mr. Brockwell, and the frustration that the merger did not bring maximum value, what was he asking for? A ratio of 4 Sirius shares for each XM share instead of the agreed upon 4.6? Surely he would demand something of true "value" as the lead plaintiff representing a class of ALL SHAREHOLDERS. The sad answer is no. He did not seek a new ratio. He instead sought additional disclosures regarding the merger, and did so even before the proxy about the merger was published. What are these disclosures? Readers can learn more about what was sought in segment 4 "The Settlement".
* We have been informed through a third or perhaps a fourth party that the lead Plaintiff and/or his law firm, Ruf Law, do not want certain information published. Everything in the original story is public information and available to readers who wish to take the time to investigate on their own. In fact, there is public information that we did not publish. Until such time that we obtain additional details, we have decided to redact certain information from the story. We apologize for any inconvienience. We encourage readers to become familiar with as much of the case as possible, and seek advice from legal professionals so that you can make a fully informed decision with respect to this suit.
Position - Long Sirius, Long XM