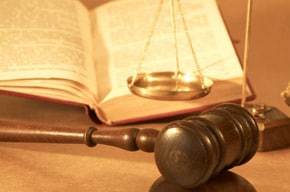 CLASS ACTION GONE BAD? THE CLASS ACTION ATTORNEY - Segment 5 Of A 6 Part Series
Segment 1 - Class Action Gone Bad? You Be The Judge
Segment 2 - Class Action Gone Bad? - The Beginnings Of The Suit
Segment 3 - Class Action Gone Bad? - The Plaintiff Mr. Brockwell
Segment 4 - Class Action Gone Bad? - The Proposed Settlement
The attorney representing Greg Brockwell is Jeffery P. Fink. Jeffery Fink is a Partner in Robbins, Umeda, and Fink LLP. This firm specializes in class action suits and is located in San Diego California and brands themselves as RUF Law. They list specialties in
practice areas of Antitrust, Consumer, Corporate Mismanagement, Employee Pension Funds, False Claims Act Violations / Qui Tam Actions, Insurance, Mergers & Acquisitions, Privacy, and Securities.
This segment of the series is very brief. Those that want to know more can find many examples of the activities of this firm and judge the merits of the firm for themselves.
Now, to be fair here, i am sure that the players at this law firm are very capable at what they do. In fact, I will offer no real opinion of their capabilities. What I will offer is the fact that this attorney engaged in an expedited process on this class action suit, and readers will need to determine whether or not they personally feel that this attorney acted in the best interest of shareholders and obtained a settlement that equates to value for the class.
Remember, the proposed settlement was some additional information as outlined earlier in this series, the payment of attorney's fees, and some broad indemnification for Sirius. Out of the three components of the settlement, only one, in my opinion, has any chance of being considered a benefit to shareholders and thus the class. Was the additional information worth it? You the reader need to be the judge.
I would encourage readers to conduct their own research on this law firm and attorney. Sometimes people, or companies are judged not by their finest moments, but their worst. There is some interesting information about cases in New Jersey and North Carolina that people may find interesting. RUF Law has many class action suits to their credit. Some have had what I would consider reasonable and fair results. Others in my opinion have not.....but my opinion is not what is important here. Members of the class must all arrive at their own opinions.
Position - Long Sirius, Long XM