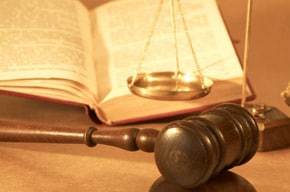 THE BEGINNINGS OF THE SUIT – Segment 2 Of A 6 Part Series
Segment 1 Class Action Gone Bad?
On February 19, 2007 it was announced that Sirius Satellite Radio and XM satellite Radio intended to merge. On March 14, 2007 Greg Brockwell, described in legal filings as a long time shareholder of Sirius, filed suit alleging in part that there was not enough information provided by the company for shareholders to make a fully informed decision as to whether or not to vote to approve the merger. The merger requires shareholder approval, and ultimately, information would be given to shareholders in the form of a proxy. It is this proxy, in part, that shareholders would base their merger vote upon.
The Timeline:
Sirius filed an 8K on February 20, 2007 detailing the February 19th press release that announced the proposed merger. This included information about a conference call to be held on February 20. 2007.
On February 21, 2007, Sirius filed an 8K with the SEC outlining that they were entering into a material agreement with XM satellite Radio.
On February 27, 2007, Sirius announced the operations results from their fourth quarter 2006 operating results. This filing and call was not merger specific, but some merger related information was discussed.
On March 1, 2007 Sirius filed their 10K with the SEC outlining their operational results for the year 2006. Again, this was not merger specific, but there was some merger related information discussed.
On March 13, 2007 Sirius filed an 8K with the SEC outlining that they had filed a Notification and Report Form pursuant to the Hart Scott Rodino Antitrust Improvements Act of 1976, as amended, with respect to the transactions contemplated by the Agreement and Plan of Merger, dated as of February 19, 2007, between Sirius and XM Satellite Radio Holdings Inc. The filing is effective as of March 13, 2007. In this filing Sirius in bold print stated the following:
"INVESTORS AND SECURITY HOLDERS OF SIRIUS AND XM ARE URGED TO READ THE JOINT PROXY STATEMENT/PROSPECTUS AND OTHER DOCUMENTS FILED WITH THE SEC CAREFULLY IN THEIR ENTIRETY WHEN THEY BECOME AVAILABLE BECAUSE THEY WILL CONTAIN IMPORTANT INFORMATION ABOUT THE PROPOSED TRANSACTION."
On March 14, 2007 Greg Brockwell filed suit and made his allegations against Sirius Satellite Radio. Mr. Brockwell, as a "concerned shareholder" decided, at this point in time, PRIOR TO THE PROXY STATEMENT BEING ISSUED, that he already had enough information to bring forth his suit.
Mr. Brockwell brought his suit in State Court instead of Federal Court. Some may wonder why this matters. Well, Federal laws frown upon plaintiffs that seem to have a habit of bringing forth class action law suits. In point of fact, repeat plaintiffs are often barred from bringing forth any future litigation in federal court over a specified period of time. Having had 13 such suits where Mr. Brockwell is named as a plaintiff (I have been able to verify 13 cases); it is likely that this suit would never have made it to the first step in Federal Court given that Mr. Brockwell already has several class action suits to his credit.
One would imagine that Mr. Brockwell must have a pretty large stake in the company to be so "concerned" to have obtained council and brought a suit only three weeks into the merger process, without having even seen the proxy statement which would not be published until April 23, 2007 (5 weeks later). I have learned on good authority (as this process has continued) that Mr. Brockwell's stake was/is ______* shares*. Now, to be fair, even one share gives you rights as a shareholder, but consider that at most the ______* share investment of Mr. Brockwell cost him under _______* (unless he bought before the recapitalization) and likely could well have been under _________*.
Does it strike you the reader as odd that such a small stake in a company would generate such grave "concern"? Does it strike the reader as odd that a _____* share investment is enough to gain lead plaintiff status? To be fair, perhaps _______* is a lot of money to Mr. Brockwell. After all, when you live in a ________* home, you likely have a sizable mortgage. Stop back to Sirius Buzz for more with our third segment of this series, The Plaintiff, Mr. Greg Brockwell. In case you missed it, here is the first segment, Class Action Gone Bad?
* We have been informed through a third or perhaps a fourth party that the lead Plaintiff and/or his law firm, Ruf Law, do not want certain information published. Everything in the original story is public information and available to readers who wish to take the time to investigate on their own. In fact, there is public information that we did not publish. Until such time that we obtain additional details, we have decided to redact certain information from the story. We apologize for any inconvienience. We encourage readers to become familiar with as much of the case as possible, and seek advice from legal professionals so that you can make a fully informed decision with respect to this suit.
Position – Long Sirius, Long XM