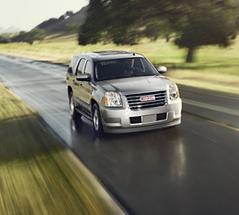 Citi analyst Tony Wible sees a possible Federal Government bailout of the big three auto makers as offering a brighter outlook for Sirius XM Radio. In a report issued today, Wible noted that domestic auto makers may be seeking to tap up to $50 billion in loans from the federal government at a fixed rate of 4.5% with payments deferred for up to five years.
While details of such a bailout are not concrete, the automakers could potentially use the funds to enhance fuel consumption averages or retooling existing plants. If the funds help automakers along certain paths, it frees up more money to be aggressive on the sales level, which in turn would benefit SDARS.
Satellite radio has been increasing in installations for a few years now, and penetration is expected to continue to grow. More sales in the OEM channel will translate to more subscribes. Wible also notes a sentiment that I have been looking at for quite some time, which is GM having a smaller share of the overall market, which is also friendly to Sirius XM, as the GM revenue share agreement is the most expensive. Anything that helps the OEM channel stabilize is good for satellite radio.
Wible maintains a BUY on SIRI.
Position - Long SIRI