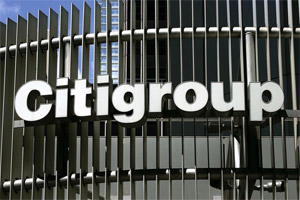 Citigroup has added more fuel to the Liberty Media (NASDAQ:LMCA) and Sirius XM (NASDAQ:SIRI) speculation today by issuing a report citing possibilities that Liberty could increase their stake in Sirius XM from about 40% to 80%.  Citigroup analyst Jason Bazinet was the first to report on the concept of Liberty going for a Reverse Morris Trust by virtue of raising their stake to above 50%.  While he has always outlined the possibility of an 80% stake, it is becoming more time sensitive with March 6th only right around the corner.  March 6th represents the date where the restrictions in the agreement between Liberty Media and Sirius XM expire.
According to Bazinet, who has a $2.50 price target on Sirius XM and reiterated that target in this report,  the consensus view on the Street is that Liberty Media will 'do nothing' or will increase its stake in Sirius from 40% to 50% and then pursue a Reverse Morris Trust by merging the 50% stake in Sirius with publicly listed Sirius.  There are pluses and minuses to a Reverse Morris Trust that SIRI shareholders, as well as holders of Liberty, will want to become familiar with.  Bazinet outlines that one  reason why many analysts hold this view is that Liberty usually does not pay a premium for public equities.  He then outlines possible reasons Liberty may want to move to 80%:
While the consensus believes Liberty doesn't have enough cash to increase its stake to 80%, the creation of Liberty Ventures (last week) gives Liberty management just enough liquidity to pay $2.50 a share for an additional 40% of Sirius' equity.  Post the creation of Ventures, Liberty has just over $6.5 billion of liquidity, a tad more than the $6.3 billion that may be required.
While some of this $6.5 billion in liquidity comes from new debt, our analysis of the balance sheet of Liberty Media, Sirius and the soon-to-trade Liberty Ventures suggests there is $3.8 billion of cash that is unproductively sitting on various balance sheets.
By buying up more of Sirius equity – getting Liberty to the 80% ownership threshold – Liberty may be able to tap into Sirius' NOLs. And by accelerating the use of those NOLs, the value of the tax asset may increase by almost $1 billion. That pays for the entire equity premium at $2.50 per Sirius share.
Liberty does not need to increase Sirius' debt level to reach an 80% equity stake in the firm. As such, Sirius can use its free cash to retire the remaining 20% of the shares over the next four years.
Citi expects Sirius' free cash flow to grow from $400 million in 2011 to about $1.6 billion in 2015. As such, paying a lofty multiple on today's free cash flow may actually represent deep value for Liberty shareholders.
Over the last couple of years I have suggested many times that Sirius XM investors pay closer attention to the activity at Liberty.  This has been a prudent and valuable exercise.  While Sirius XM certainly appears to have a bright future, many that have been expecting a Liberty move to drive the equity above $3.00 per share may be disappointed.  This is why investors should step back and look at this from the Liberty perspective, and not from the stance of a hopeful SIRI investor.
The report is quite lengthy at 25 pages, and while the headline reads well and certainly hit the wires fast, the devil is in the details, and I wanted to digest things a bit prior to publishing this.  Bazinet does see a wrinkle in all of this.  That wrinkle being that Liberty could easily use the cash to buy up their own shares and do nothing with their Sirius stake being that LMCA trades at a discount to NAV.  What Bazinet is saying is something we all should know well at this point.  Liberty has several options available to them and many avenues make enough sense to be plausible.  The headlines read about 80%, but the possibilities are much more varied.
Essentially, and I agree with Bazinet, Liberty has four opinions with regard to Sirius XM:
Liberty can do nothing. It can hang onto its 40% stake and let Sirius' free cash flow grow and its shares outstanding shrink.
Liberty can increase its stake in Sirius to 50% by offering Sirius a mix of cash and (potentially) operating assets. At a 50% ownership level, Liberty can pursue a Reverse Morris Trust (RMT) transaction. This would be a tax-free transaction, but would not allow Liberty to use Sirius' NOLs. (But, Sirius would still be free to use its own NOLs).
Liberty can increase its stake to 50% and then increase its stake to 80% within six months. The advantage of boosting its stake to 80% within that time frame is it would allow Liberty Media to tap into Sirius' NOL accelerating their use and, by extension, increasing the value of the tax asset.
Liberty can acquire 100% of Sirius.
Bazinet states that the popular belief is the second option will happen.  The third option is the possibility that Bazinet feels should be gaining some support.  If Liberty can get the shares needed cheaply enough, they may well want to go to 80%.  The analyst seems to feel that at 42.50 per share Liberty could pull off such a move.
One popular debate in the SIRI investment community surrounds the NOL's of Sirius XM.  Many investors want Sirius XM to use them, but Liberty, by taking 80% of SIRI would have access to them.  Bazinet states that if the taxable income of both Sirius XM and Liberty were considered the value of those NOL's would be about $2.5 billion.  That is a hefty chunk of change and certainly would make the costs associated with making the acquisition much more palatable for Liberty.
One diamond in the rough for Liberty and/or Sirius XM is the Free Cash Flow expectations of the company.  While Liberty would be paying a premium and a high multiple (24x) to acquire Sirius XM today, the ramp in Free Cash Flow over the next few years will be substantial.  Bazinet expects FCF to (untaxed FCF) will likely increase from $400 million in 2011 to nearly $1.6 billion by 2015.  By simple math even if the multiple drops to 15x by then that the price of Sirius XM could be at $3.30 by 2015.  If the company justifies a higher multiple then the price would be north of that.
The basic question here is likely how this impacts Sirius XM investors.  That requires a crystal ball that no one has.  The bottom line is that if you are expecting a huge premium over current levels there are many indications that may disappoint you.  If you are in it for the longer term, you will eventually get there depending on what Liberty does.  As I have stated many times, investors in SIRI may want to look at LMCA, as it is Liberty that holds most of the cards.