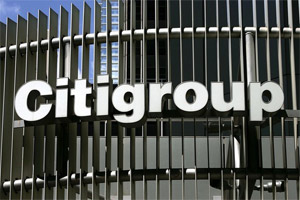 Reports are coming in that Citigroup is laying off analysts globally and is cutting the number of companies it covers by 7%. 11 U.S. analysts are reported to have been given their walking papers today including the departures of Joshua Attie, Brad Ball, Shannon Cowherd, Chip Dillon, Paul Heldman, John Hill, Paul Mansky, David Raso, George Shapiro, Tony Wible and Leone Young. A person familiar with the matter said Paul Heldman was also laid off.
Coverage of some stocks will be moved to other analysts but SIRI will not be one of them. A report from Satwaves.com reveals that Citi has dropped coverage of Sirius XM stating:
* Tony Wible has left Citi. As a result, we are discontinuing coverage of Sirius XM Radio Inc (SIRI).

* The firm's last recommendation for the company was Buy/Speculative Risk and our target price was $3.75.

* This was our last rating on Sirius XM Radio Inc; we have not provided, and will not be providing, updates to our previous research or ratings. Because facts and circumstances may have changed, the information and analysis contained in this research may no longer be applicable or accurate. Accordingly, you should not rely on this or previous research with respect to this company going forward.
Tony Wible has been the most bullish anaylst of Sirius XM, and he will certainly be missed here at SiriusBuzz.