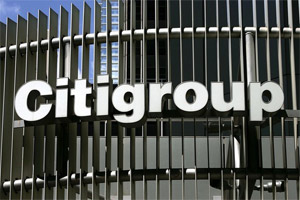 Citi analyst Tony Wible, upon seeing the preliminary Sirius results sees merger synergies as realizable. While the finalized Sirius numbers are not public yet, the early glimpse issued by the company was enough for Wible to maintain a BUY rating and a $6.50 price target on Sirius.
Wible saw the 2Q08 Pre-announcement numbers as solid, noting, "Revenues of $283 mil (+25.0%) were ahead of our $277 mil (+22.3%) estimate." Also better than the Citi estimates was the adjusted loss from operations, which came in at ($24) million and was better than Citi's ($30) mil estimate. According to Wible, the better revenue numbers combined with in-line subs suggest ARPU was better than expected.
Wible noted that the subscriber picture was in line with his estimates, but OEM was a bit weaker than he anticipated, while retail was slightly stronger. SIRI ended the quarter with 8.92 million subscribers on gross subscriber additions of 1.03 million. While the gross number was better than Wibles estimate, the churn came in slightly higher, offsetting the net number slightly.
The Citi analyst also spoke of XM's announced debt issuance, where the company will offer $550 mil in notes that are exchangeable into SIRI's stock (likely 4-7% dilution). As part of the deal, SIRI will lend $350 mil in shares to the underwriters, which is solely to facilitate investor hedging transactions given the inability of investors to borrow SIRI shares and will not result in any cash to SIRI or share dilution. Overall, Wibble views this as positive and an innovative way to deal with a tough credit market. This method may help the company wrap up the few details needed to allow them to consummate the merger.
Wibble maintains a Buy Rating and a $6.50 price target because they see significant value to the
combined company from the merger synergies, citing the strong Q2 results from both Sirius and
XM.
The analyst will wait on merger deal closure and full Q2 financials prior to updating their model.
Position: Long Sirius, XM.