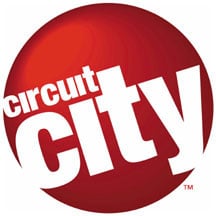 In news that for some is no surprise, Circuit City, the second largest electronics retailer in the U.S., has filed for bankruptcy. The company plans to stay open for business through the holiday season, and in what seems an odd statement, it may actually help the situation for Circuit City, but also for several companies that sell electronics gear.
Consumer confidence is low, and everyone is watching each dollar more closely. Consumers are looking for deals, and knowing that Circuit City is in bankruptcy may spur value conscious people to shop at the retailer, and by extension move product. While I can not picture people buying any "extended warranties" (typically a money maker for electronics stores) from Circuit City, I do see a potential for people to take this opportunity to pick up gear at what they perceive as lower prices.
Circuit City stock fell to 11 cents per share before being halted.
"Without immediate relief, the company is concerned that it will not receive goods for Black Friday and the upcoming holiday season, which could cause irreparable harm to the company and its stakeholders," Besanko said in the filing.
Circuit City Stores Inc. announced a week ago it planned to close 155 of its more than 700 U.S. stores by Dec. 31. The stores are spread throughout 28 states, including multiple locations in areas like Phoenix and Atlanta. It is laying off about 17 percent of its domestic work force, which could affect up to 7,300 people.
Consumers seeking retail deals may bolster sales of some electronics items, but the shelves may be more bare than people anticipate, because any product not already delivered may be relocated to other stores. For satellite radio, on line stores such as SiriusBuzz sponsor TSS-Radio may see a benefit, as they offer great value combined with stability.
It will be interesting to watch satellite radio inventory levels at Circuit City.
Position: Long SIRI.