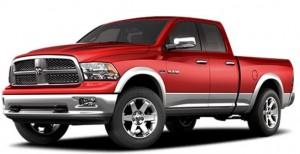 Chrysler has announced their intention to shift their summer shut-downs from July To June. The change in schedule has been implemented to give parts suppliers, devastated by the disaster in japan, additional time to catch up or resource supplies. While the length of time that the shut-downs will be in place remains the same, there are impacts to Sirius XM.
While it is popular to simply monitor car sales as it relates to Sirius XM, production also plays a key role. The reason production as it relates to Chrysler brands is important is because Sirius XM counts those cars as promotional subscribers at the time of production, not the time of sale. SiriusBuzz is unique in giving readers insight into the three distinct types of subscribers in the auto channel. The three categories include "LEADING", "POINT-OF-SALE", and "TRAILING". In simple terms leading subscribers are counted at production, point-of-sale when the car is sold, and trailing only if the consumer elects to become a self-paying subscriber.
Chrysler, as stated, is in the Leading category. The shift in shut-downs will move production that normally happens in Q2 to the third quarter. This translates to fewer promotional subscribers in Q2 than we otherwise would have had. The models impacted are all popular candidates for satellite radio. The Ram 1500, Ram Dakota, Dodge Nitro, Jeep Liberty, and Jeep Wrangler will all see their plants shut down for two weeks in June instead of July.
While the numbers are not huge, as the shutdown is only 2 weeks, it does represent about 16.6% of the quarters production. The good news is that Q3, a quarter that traditionally suffers from these shut downs will be better than anticipated.
[via iKickTires]