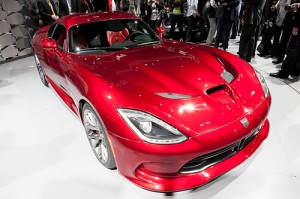 The day has finally come when we officially know which automaker would be the first to add Satellite Radio 2.0 to the line-up.  While close followers of satellite radio have known about Chrysler and the 2.0 initiative for some time, it was not until this past week that a press release officially unveiled the move.
What was not contained in the press release was the fact that Chrysler is now effectively installing XM platform radios into vehicles.  You read that right... Chrysler, a long time installer of Sirius based radio's is now installing XM.
For most consumers the issue of platform is a confusing one at best.  Ever since the merger the overall brand has been known as Sirius XM rather than Sirius XM.  The company wants a unified brand, but sometimes things are not so easy.  Because of a promise to the FCC that legacy radios would not be impacted by the merger, the company actually has to "double broadcast" most of their content.  This is because there is Sirius spectrum and XM spectrum.  Sirius receivers get signal from the Sirius spectrum, and XM radios get their signal from the XM spectrum.  Because the radios do not cross over into the other spectrum, each channel needs to be sent twice.  In simple terms, while the brand is now unified, two platforms still exist.
It has long been discussed that the company is working toward getting things rolled over to the XM platform, a process that will take years.  Most newer radio's, such as the Sirius XM Lynx are on the XM platform.  The easiest way to determine the platform of a radio is by the content it receives.  If Howard Stern comes standard over the satellite feed with the base service then you have a Sirius based radio.  If the radio receives Major League Baseball over satellite then you have an XM based radio.
So how can we tell that the new radios installed in Chrysler vehicles are XM based?  Again, it is the content that offers the clue:
"For the first time, new Ram 1500 and Viper customers also will receive a 12-month SiriusXM Premier satellite radio subscription, with every available premium channel, including Howard Stern, every NFL game, Oprah Radio, every MLB® and NHL® game, every NASCAR® race, Martha Stewart and more, when purchasing new Model Year 2013 vehicles."
The interesting part of this is that it is the first time a major automaker has installed a platform other than that which was originally contracted.  Chrysler receives a revenue share on each active radio installed in Chrysler vehicles.  There was a time, prior to the merger, when the automotive contracts forbid an automaker from installing a radio from another brand.  For example, GM was forbidden to install Sirius, and Chrysler was forbidden to install XM.  It would appear that some language in the contract with Chrysler got some modification somewhere along the way.
The exciting news for investors and consumers is that Satellite radio 2.0 with all of the additional content is now getting to a point of reality.  Other automakers will need to follow suit soon in order to keep up.  As modest as this news seems at first blush (with only the Ram 1500 SRT and Viper included), it will not take long for others to follow.  Especially if Chrysler adds more models in the coming months.
This news also demonstrates that Sirius XM has some negotiating power with automakers.  The satellite radio provider is still paying out subsidies and revenue sharing to several automakers while competitors such as Pandora are getting a "free" ride.  As long as satellite radio remains relevant and a consumer driven choice, the company may have a shot at one day getting rid of some of these costs.  Certainly Sirius XM can point to the fact that Pandora is not paying as a negotiating point in getting better deals for themselves.
Satellite Radio 2.0 is a promising technology that provides added channels as well as some additional features.  The biggest component of Satellite radio 2.0 is a suite of Latin programming that would be enough to satisfy virtually any genre of Latin music.
"With the expanded channel lineup from SiriusXM, Chrysler Group customers get coast-to-coast access to our new programming featuring commercial-free music, more comedy channels, more live sports talk content, as well as SiriusXM Latino which delivers the most comprehensive Latin programming on broadcast radio today," said Jim Meyer, President, Operations and Sales, SiriusXM.  "We are excited to deliver our unparalleled audio entertainment lineup on the first deployment of SiriusXM 2.0 factory installed in vehicles."
One key to the move over to the XM platform is that it will negate any future hardware issues and allow consumers to upgrade to newer capabilities and content offerings without having to swap out to new hardware or having to hang a retail unit from the windshield.  Chrysler is taking an forward looking stance here that will not be ignored by the likes of Ford.
"Chrysler is pleased to move quickly to be the first automaker to offer our customers the new and exciting programming for model year 2013," said Marios Zenios, Vice President, Uconnect Systems and Services Chrysler Group LLC. "The next generation Uconnect systems are designed to carry our customers through many years of service, allowing the freedom to upgrade features without having to change hardware in factory-installed units and we look forward to bringing more innovation to market with SiriusXM."
An XM radio in a Chrysler...Who would have thought!