Chrysler Group announced today that they will be installing Sirius Satellite radio in more than 70% of their 2008 model year cars. The move increases Sirius installations substantially. Currently the auto manufacturer installs Sirius in 40% of their production.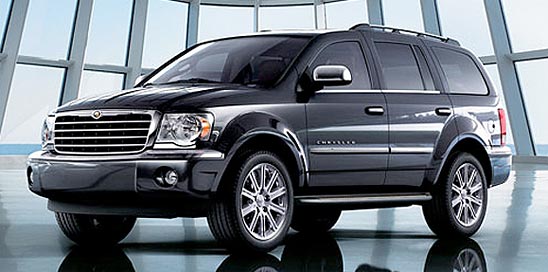 Included in the figures are Chrysler, Jeep, Dodge. Some models will see 100% installations. Those models include the Chrysler Sebring, Chrysler Aspen, Dodge Challenger, Dodge Nitro, Jeep Grand Cherokee as well as the Jeep Commander. All installations will come with 1 year of satellite radio service, which is pre-activated, allowing consumers to experience Sirius Satellite Radio as they drive their vehicle off of the dealership lot.
"SIRIUS Satellite Radio is an entertainment feature our customers clearly enjoy and are demanding more and more," said Christine MacKenzie, Executive Director -- Multi-brand Marketing and Agency Relations, Chrysler Group. "We are pleased to enhance our customers' driving and ownership experience by offering SIRIUS entertainment and technology throughout the Chrysler, Jeep and Dodge vehicle portfolio."
Sirius Satellite Radio had previously stated that they anticipated a 34% penetration rate ao average amongst their automotive partners. It is unclear whether this announcement will raise that bar, but clearly, factory installation for Sirius continues to ramp up. Sirius CEO Mel Karmazin has enjoyed the timing of maintaining a strong retail presence while the OEM channel continues to produce. Currently Sirius has guidance of 8,000,000 subscribers by the end of the year. Many analysts feel that that guidance is very conservative. Last year the Chrysler Group sold about 2,000,000 vehicles. To date in 2007 the have sold over 1.1 million. A 70% installation rate could translate to an annual output of 1,400,000 subscribers per year from Chrysler Group alone.
"We are excited about the growth of SIRIUS with Chrysler Group and its customers," said Mel Karmazin, CEO of SIRIUS. "We are very proud that SIRIUS is featured in high volume in Chrysler, Jeep and Dodge vehicles, and we look forward to continued mutual success with our partners at Chrysler Group."
Position – Long Sirius, No Position Chrysler