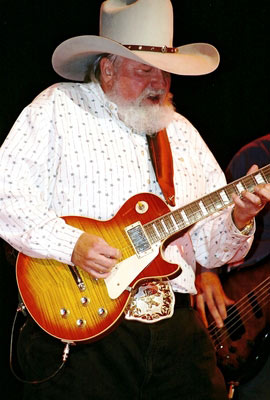 In a Full Trucker Effect style, Charlie Daniels of The Charlie Daniels Band has added his support to the merger between Sirius and XM. In a letter to the Department of Justice as well as the Federal Communications Commission, Daniels expressed;
"Truckers were among the first satellite radio customers and many continue to be very loyal listeners. They also have a lot to gain from the proposed merger. Once this deal is approved, truckers and others who spend many hours on the road will have a greater range of programming choices and packages available to them. Some packages, including certain a la carte options, will be offered at lower prices. And with the addition of "Best of Both" packages, my fellow road dogs will now be able to enjoy the top programming from both Sirius and XM services without buying a new radio."
Charlie Daniels is the "Official Voice" of Sirius' Road Dog Trucking Channel 147.
Position - Long Sirius, Long XM