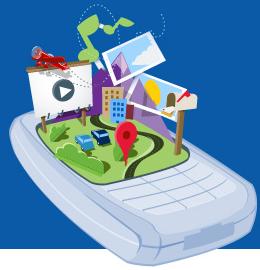 In a brief public statement, FCC Chairman Martin expressed that he was pleased with the Open Handset Alliances decision to have an open platform for mobile devices. Martin stated, "I was pleased to hear the announcement by the Open Handset Alliance of the plans to introduce an open platform for mobile devices. As I noted when we adopted open network rules for our upcoming spectrum auction, I continue to believe that more openness—at the network, device, or application level—helps foster innovation and enhances consumers' freedom and choice in purchasing wireless service."
The Open Handset Alliance consists of many industry leaders who have joined forces to make consumer handsets more consumer friendly, and allow consumer a wide array of choice. The premise that brought these companies together is quite simple. They asked and answered a question:
What would it take to build a better mobile phone?
A commitment to openness, a shared vision for the future, and concrete plans to make the vision a reality.
Welcome to the Open Handset Alliance™, a group of more than 30 technology and mobile companies who have come together to accelerate innovation in mobile and offer consumers a richer, less expensive, and better mobile experience. Together we have developed Android™, the first complete, open, and free mobile platform.
We are committed to commercially deploy handsets and services using the Android Platform in the second half of 2008. An early look at the
Technology is morphing at an extreme rate. The audio and video entertainment landscape is blurring as innovation collides with the ultimate desire to attract the consumer. The FCC has challenges before them that were not even imagined just five years ago, and having industry making such pro-consumer moves helps ensure that the consumer will be protected.