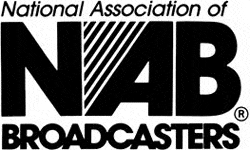 FCC Chairman Martin has made it a point to applaud the National Association of Broadcasters on their taking the initiative regarding the transition from analog television to digital television. In a press release issued October 15th, Martin stated the following:
"Today's action by the National Association of Broadcasters (NAB) will play a significant role in ensuring that Americans will have a smooth transition to digital television. A successful completion of the digital transition depends on government and industry working together in promoting consumer awareness. The switch from analog to digital technology will offer consumers many benefits, make valuable spectrum available for public safety uses, and expand wireless competition and innovation. The Commission is committed to ensuring that appropriate policies are in place to ensure that no American is left behind in this part of the digital revolution."
While proponents of the satellite radio merger love to hate the NAB, it is important to recognize the some of the positive things they do. In this case, the National Association of Broadcasters and their membership have committed to a massive Public Service Announcement campaign to inform consumers about the transition to digital television, which is slated to happen on February 19, 2009. The campaign is being billed as a $697 million dollar effort. Details of how the figure was reached were not made available, but it is likely determined by the value of air time that the PSA's encompass.
Followers (at least those that love conspiracy theories) of the Sirius and XM merger may be tempted to believe that this is somehow being used by the NAB as a positive bargaining chip in hopes of gaining favor on other issues should note that the transition to digital television has been in the works for quite some time, and that the NAB has had this a a major priority since prior to the announcement of the Sirius and XM merger. We thought it prudent to publish this because while we have taken many shots at the National Association of Broadcasters (with perhaps more to come) regarding this merger, they can and do, carry out some very meaningful things in the realm of audio and video broadcasting.
Sirius Buzz congratulates the NAB for their PSA effort, and joins Chairman Martin in Applauding the organization on this issue.
Position - Long Sirius, Long XM