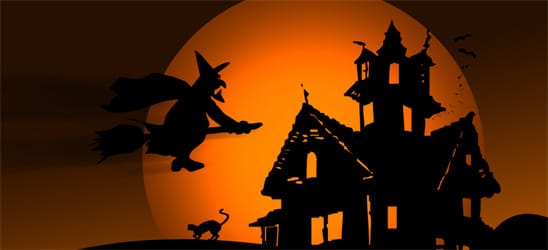 Halloween is upon us and as tradition would have it, SiriusXM is offering up a myriad of content surrounding the October 31st holiday.  SiriusXM's exclusive Halloween-themed programming will begin Friday, October 24 at 6:00 pm ET.  The extensive programming, which will include everything from scary stories for adults to party sounds for kids and families and more, will air across SiriusXM's multiple talk, music, and comedy channels.  Here is a sampling of what you can hear:
SiriusXM's Scream Radio will provide the ultimate scary sound-effect soundtrack for fun and fright, featuring traditional Halloween tunes, spooky music from classic horror films, bone-chilling ghost stories, and special celebrity appearances.  The catchy, creepy, and fun-scary sounds are ideal for trick-or-treating, hosting Halloween parties at home and in the office, or just getting into the Halloween spirit while you are on the road.
Scream Radio will also feature readings of Edgar Allan Poe's "The Raven," including an all-star recitation by Al Roker, Martin Goldsmith from SiriusXM's Symphony Hall, Clark Collis from EW Radio, Covino and Rich from INDIE, Stephen A. Smith from Mad Dog Radio and ESPN and others along with a more traditional version in which SiriusXM's own Pia Lindstrom brings the dramatic, dark poem to life.  Scream Radio begins airing Friday, October 24 at 6:00 pm ET and runs through Sunday, November 2 at 6:00 am ET on SiriusXM channel 98.