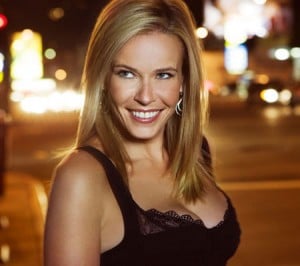 Beginning February 18th SiriusXM subscribers will be able to tune in and listen to the popular late night television comedy show Chelsea Lately.
The show will continue to air weeknights on E! at 11pm while being simulcast on Raw Dog SiriusXM Comedy Hits, channel 99.
"In the twilight of my life, I've decided to transition off camera and on to the sound waves of SiriusXM. But, if you can't hear, you can still find me on E!," said Chelsea Handler. See what she did there?