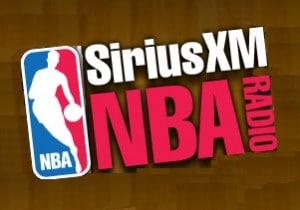 If you love the NBA, you now have even more reason to love SiriusXM.  Beginning today, SiriusXM will launch a new NBA channel that promises content 24 hours per day, and 7 days per week. All of the action can be heard on channel 217!
The launch will include a star-studded lineup of exclusive interviews throughout the day including NBA Commissioner David Stern, Dallas Mavericks owner Mark Cuban, Los Angeles Lakers head coach Mike D'Antoni, Cleveland Cavaliers guard Kyrie Irving, Boston Celtics head coach Brad Stevens, center-forward Kelly Olynyk and forward Brandon Bass, Hall of Famers Chris Mullin and Bernard King, and more.
Other big guests for the opening week will include Celtics owner Steve Pagliuca, Golden State Warriors owner Joe Lacob, and Hall of Famer Clyde Drexler, as well as Portland Trail Blazers guard Damian Lillard andToronto Raptors guard DeMar DeRozan.  Atlanta Hawks guard Jeff Teague will also be interviewed on the channel on Dec. 12.
And that is just the start.  Fans will be able to interact with personalities from the NBA like never before.