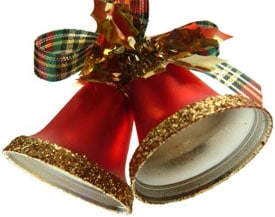 Halloween is over so, it's time to dust off your ornaments and hang your stockings with care because Christmas is here whether you like it or not and SiriusXM is piling on in the commercialized tradition of celebrating the Holidays before they have even begun with a dial hogging seven channel festive lineup. Bah humbug.
All of music stations will be commercial free (unlike the Holidays themselves) and as diverse as the ingredients in grandma's fruit cake with bits and chunks of traditional, country, contemporary, soul, Latin, and even some classic carols.
Holiday Traditions (ch.4) November 12 – December 31
Holiday music from the '40s through the '60s by artists such as Andy Williams, Ray Conniff, Bing Crosby and Nat "King" Cole.