The next evolution of the Onyx is here – "Plus" is big step up from the old Onyx "EZ" and is full of new features actually worth upgrading for.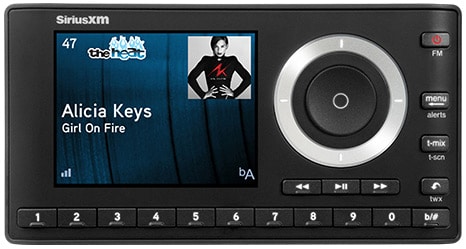 Packed into a sleek new design you'll now find a full color display capable of displaying album art, channel logos, and related graphics. We'll miss you old blue screen with scrolling text.
The Plus also offers the 20+ expanded channel line up with more music, sports, comedy, and Spanish language channels. And with more channels, you'll need more programmable channels. With the Plus you'll now have 20 one touch access saved stations, that's 10 more than the old EZ and plain old "Onyx." Best of all, it's affordable! You can pick it up today for just $79.99, that's $20 off MSRP.
With this new technology you'll also find features like TuneStart, TuneMix, TuneScan. Much like the mobile app, the Onyx features settings that allow you to start songs from the begging when you change channels, blend music from your favorite channels, and select previously played songs to be played again.