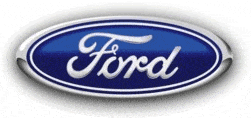 This has been a painstakingly slow process, but it appears that SiriusXm is finally gaining some real traction on getting OEM's to pony up for telematics services.  As consumers, we all have telematics in our lives, typically through a smart phone.  That being said, smartphone integration of services into the automobile has had challenges.  Consumers want these services, but are hesitant to pay for them when they can access them virtually free on a smartphone.  That being said, having your car operate such services independent of the cell is desirable.  Simply stated, the car companies are seeking a way to get a desired service to the consumer and now seem to be willing to pay for fulfill that need.
SiriusXM has offered telematics services for quite some time now, yet the traction of the service has been tepid at best.  Even with free trials, the telematics side of the service has typically been dropped like a hot potato at the moment a consumer needed to start paying.  The news about Ford's new efforts gives consumers what they want and makes Ford vehicles more desirable.
 "Giving our customers SiriusXM's unparalleled diversity of information and entertainment services enhances the experience of driving a new Ford vehicle equipped with navigation," said Chantel Lenard, U.S. Marketing Director, Ford Motor Company.