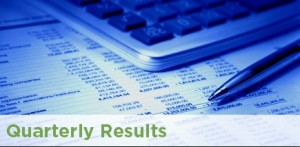 SiriusXM (SIRI) reported Q1 earnings yesterday and the results were somewhat of a mixed bag.  The company reported a profit of 2 cents per share but missed analysts estimates of a 3 cent profit.  While the news of a miss may not be positive, there were many aspects of the quarter that were quite positive in nature.
The company reported revenue of $1.08 billion, an increase of 8%.
The company reported Net Income of $106 million, a 12% increase
The company reported a 19% spike in adjusted EBITDA to $399 million
Free Cash Flow was up 24% to  $276 million
In addition the company, on the heels of adding 431,000 subscribers, raised its subscriber guidance for 2015 to 1.4 million.  More impressively, the revenue guidance was also raised and now is estimated to be $4.47 billion.  SiriusXM expects adjusted EBITDA for the year to be $1.6 billion and Free Cash Flow to be $1.25 billion.