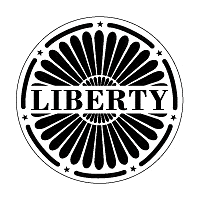 The ownership of Liberty Media in SiriusXM has been able to increase even while the company sold shares back to SiriusXM.  This happened because SiriusXM is in the midst of a share buyback program that has the company buying up shares in both the open market as well as private agreements.  SiriusXM's stock has been in a funk ever since early this year when Liberty floated a buyout offer that the media giant ultimately pulled off of the table.  Previously Liberty Media ownership in SiriusXM was at the 53% level.
If Liberty Media does not participate in the $2 billion in share buybacks that SiriusXM recently announced, the company could be looking at an ownership level in the neighborhood of 60%.  If there was ever any question about who really controls SiriusXM, there should no longer be a doubt. One interesting concept is that Liberty has even more ability to garner cash from SiriusXM share buybacks without being in danger of falling below 50% interest in the company.
In my opinion the confidence of Liberty Media in SiriusXM will be illustrated in whether or not the company decides to sell any of its stake in the new buyback plan.  If Liberty sells but remains above 50% then they will be demonstrating a desire to maintain control.  If Liberty does not participate, then they may have interests in making another potential run at complete control.