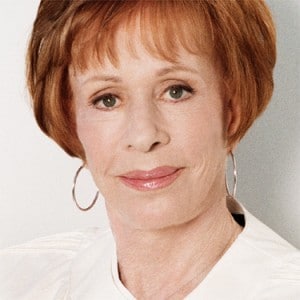 As a child I fondly remember the Carol Burnett, Tim Conway and Vicki Lawrence entertaining America with family friendly comedy that literally had people laughing out loud.  Now SiriusXM (NASDAQ:SIRI) is bringing those iconic comedy stars to the listeners in the latest installment of SiriusXM's Town Hall series.  It is SiriusXM's own inside look at Carol Burnet, and the television show that won an incredible 25 Emmy awardds!  An intimate group of lucky listeners will get to see the event live!
"SiriusXM's Town Hall with Carol Burnett" will air on SiriusXM's Raw Dog Comedy channel 99 on Thursday, September 27 at 6:00 pm ET.  If you miss it, no worries!   Encore presentations will air on Raw Dog Comedy on September 28 at 2:00 pm, September 29 at 12:00 pm and September 30 at 10:00 am and 6:00 pm (all times ET). "SiriusXM's Town Hall with Carol Burnett" will also air on September 28 at 7:00 pm and September 29 at 10:00 am and 6:00 pm (all times ET) on SiriusXM Stars channel 107.
Even if those times do not work for you, fear not.  Thanks to Sirius XM Internet Radio's On-Demand functionality, subscribers with the SiriusXM Internet Radio add-on can download the show to their computer, smartphone or tablet and listen whenever they want and wherever they want.
"Carol Burnett and her co-stars are comedic legends who have brought laughter and joy to generations of fans," said Scott Greenstein, President and Chief Content Officer, SiriusXM. "With our special 'Town Hall' series, fans and listeners nationwide will now be able to hear personally from these comic geniuses how they were able make us laugh over the years and the stories behind a show cherished by so many."
SiriusXM just keeps getting better!  This is content that you simply can not find anywhere else.  With SiriusXM Internet Radio and On-Demand, listeners can now keep what is certain to be a gem of show for listening again and again!  Set the election aside for a few hours and treat yourself to a show featuring the comedic genius that is Carol Burnett!