Sirius XM Satellite Radio (NASDAQ:SIRI) has teased investors this week by hitting the $2.00 mark a couple of times during active trading, but the company has always slipped a bit below the mark at close. Investors are clamoring to see this equity run and are anticipating that the company can manage a close above that level prior to the earnings announcements next Tuesday morning.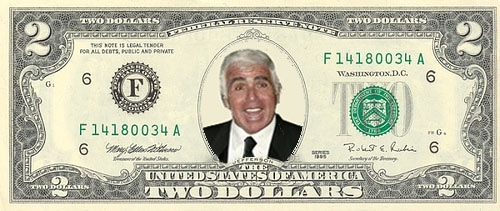 Sirius XM has demonstrated a steady march upward, taking out resistance levels and building support for the next step up. It has been a classic case of two steps forward and one step back, seeing continued upward momentum, but always seeming to be kept in check. Will anticipation of decent earning numbers be enough to get the company over the $2.00 hurdle, and will the news at earnings be strong enough to keep it there?
I believe we will see a quarter with positive metrics across the board, but nothing that hits the ball out of the park. That being said, I think that the company will also demonstrate that they can put up decent numbers on a consistent basis going forward, and that the cash flow will continue to improve. While there are several catalysts that could apply upward pressure, they do not fully outweigh some of the clouds.
Essentially what I see is a continuation of the current trend...slow and methodical moves upward with dashes of spikes that run followed by small but short lived corrections. Simply stated we will keep seeing higher highs and higher lows with stability and support being built at each leg up.
Chart watchers will see a potential for a run to levels about 20% higher than current levels, but those runs will lack the strong support that we have seen SIRI demonstrate on the slower more steady climb. With 2 trading days left, and Sirius XM having blown through the $1.90's, is a $2.00 close possible prior to the Q1 earnings call? The answer is in the hands of speculators at this point.
It would appear that most are content to stand pat until they can digest the numbers, but there is likely enough pressure to let this equity test that $2.00 mark. I feel their best chance is on Friday, April 29th, but Monday can not be ruled out as an equity driver because auto sales figures will begin to be released and it is expected that April will deliver about 1.145 million cars sold in the U.S. Other positive OEM news like Chrysler's announcement that they will be repaying their government bail-out loans point to successes and confidence in the all important automotive channel. The positives in the auto channel seem to be trumping the production issues as a result of the earthquake in Japan.
One thing we all know is that it will be an interesting couple of weeks in satellite radio, and if SIRI is above $2.00 when the call happens, Mel Karmazin may sport that smile once again.
Position - Long Sirius XM Radio