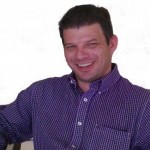 Well the volume that I watch so closely has essentially evaporated and with it the likelihood that SiriusXM can continue its nearly unabated run that we have been experiencing.  I am calling the near term top on SiriusXM (NASDAQ:SIRI) at $2.60 per share.   This does not mean that the equity can not reach higher, it simply means that battlegrounds are being established and the days of a new 52 week high with each trading session are over.
My usual technical update will be available sometime after today's action concludes, but at the half-way point on this trading day it would take a small miracle for volume to be anywhere near where it was.  One thing to bear in mind is that one day does not define a shift in trend.  Most all technical indicators still show bullish signals and that should not be lost in the shuffle.
The good news is that the volume we had been seeing will help to define strong support and resistance points as the market collects itself and digests what has transpired with SiriusXM over the past few weeks. There you have it.  A top is in and the company remains in a bullish trend.
Happy trading.