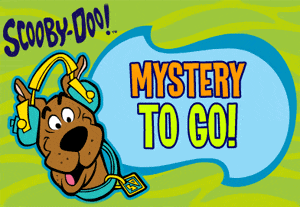 Zoinks!!! Like we have a mystery on our hands, the representation is missing!!!
C3SR is a self proclaimed advocate group for satellite radio consumers. The organization formed shortly before the merger was announced, and received backing by the National Association of Broadcasters. C3SR has made many filings with FCC taking a position against the merger between Sirius and XM.
Setting all of that aside, an considering that the DOJ has already approved the merger, where is C3SR, a satellite radio advocacy group on certain issues that carry great importance to the group of people they claim to represent... namely, SUBSCRIBERS.
Primosphere is seeking half of the current SDARS spectrum. Such a move would make an entire set of current hardware (be it Sirius hardware or XM hardware) useless. One would think that a group claiming to advocate on behalf of subscribers would have an opinion on the loss consumers will face if all of that hardware becomes useless. C3SR, Where Are You? Why have you not taken a position on such a proposal? Why are you not advocating on behalf of existing subscribers?
Clear Channel is seeking that half of the spectrum be stripped away. C3SR, where are you?
Georgetown Partners is seeking 20% of the spectrum. Even at this reduced level, the services would likely have to offer less until full interoperable devices are available. This will still impact subscribers. C3SR, Where are you?
One much spoken about concession is a price freeze on satellite radio for a specified period of time. This would be great for consumers. C3SR, why have you not spoken about this issue?
Another concession that has been discussed is open access. Why has C3SR not taken a position on this?
What about those exclusive deals with auto makers? It is thought that such deals may need to be surrendered as a merger concession. Does C3SR have an opinion?
Ibiquity is seeking inclusion into all SDARS radios. This would broaden the availability of HD radio to consumers. Why has C3SR been silent here?
C3SR, WHY DO YOU CLAIM TO ADVOCATE ON BEHALF OF SATELLITE RADIO SUBSCRIBERS YET NOT TOUCH THE ISSUES AT HAND?
Given what has and has not transpired at C3SR, one might begin to get the impression that you are not an advocate for satellite radio subscribers at all, but rather an advocate for the narrow position of the National Association of Broadcasters.
The question is this... C3SR, Where are you? If you want to claim advocacy, step up to the plate already! Would you do it for a Scooby Snack?
OR...
Do we need to strip off your mask at the end of all of this?
Position - Long Sirius/XM. No Position Clear Channel