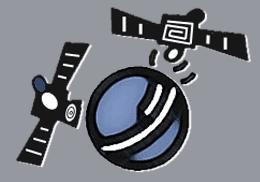 I have been critical of C3SR for claiming to advocate on behalf of satellite radio consumers, but never really having done a survey to see what the sentiment of the satellite radio consumer is with regard to the merger. Well, they have finally done a survey!!!! Before you celebrate, they still failed to ask the most basic and simple question.....ARE YOU FOR OR AGAINST THE MERGER?
The survey was conducted by NRG Research Group, and while the survey failed to ask the most basic question, it did have some interesting questions and answers. NRG polled 407 satellite radio subscribers:
QUESTION 1 - Do You Subscribe to satellite radio?
YES - 100%
NO - 0%
QUESTION 2 - To which service do you subscriber?
SIRIUS - 49.1%
XM - 40.3%
BOTH - 10.6%
QUESTION 3 - If XM did not increase the amount of commercials on its line-up, but Sirius increased its commercials by 5 minutes per hour on all channels, would you:
REMAIN A SIRIUS SUBSCRIBER - 63%
DROP SIRIUS, BUY A NEW RECEIVER, SUBSCIBE TO XM - 23%
DROP SIRIUS AND NOT SUBSCRIBE TO ANY SERVICE - 8.6%
OTHER - 5.3%
Additional survey questions can be viewed here
The data is interesting and worth a read......maybe someday C3SR will actually inquire whether subscribers want the merger.
Position - Long Sirius, Long XM