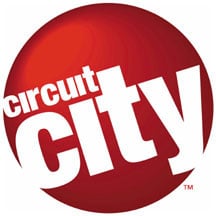 Credit is tight. No One is Lending. Financing right now is impossible. These are all comments or sentiments that many have felt or heard during the past several months. Everyone seems to be waiting for the bottom to be established. News today about embattled retailer Circuit City may show that there is a possible ray of light on the horizon.
It has been reported that Circuit City Stores Inc. is in talks with two interested parties that could buy the company or provide additional financing for it to stay in business. Circuit City filed for Chapter 11 bankruptcy protection this past November amidst slumping sales and a slumping economy.
Circuit City stated today that "highly motivated and interested parties" are expressing interest in providing additional financing to allow the company to sustain operations and move forward with a subsequent restructuring plan. It is said that the interested parties are nearly complete with their due diligence and moving into negotiations.
For satellite radio investors, news that such a large financing deal has the possibility of happening is positive. Sirius XM face about $180 million in debt due in February, with a total of nearly $1 Billion due this year. The company has been actively dealing with the debt load, and has indicated that it is their desire to get the 2009 debt financed by March 1, 2009.
While a Circuit City deal is not a sole indicator of what is happening, it does demonstrate that larger deals can still happen, even for embattled companies.
[Associated Press]
Position - Long Sirius XM, No Position Circuit City