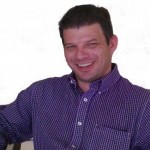 I have written quite a few more technical pieces on Sirius XM (NASDAQ:SIRI) than I usually do, but from a technical standpoint SIRI is at a stage where it warrants close attention.  In my last piece I outlined the convergence of the exponential moving averages as well as the key support and resistance levels of the stock.  While in essence the EMA technical indicators remain the same, there are a few noteworthy things to discuss.
I had outlined a distinct possibility that Sirius XM could break below $2 and therefore drift down to $1.91.  While that is still a real possibility, the equity has managed to hold the line and bounce off of the $2.03 level.  The recent sideways moves and narrow trading range have no served to shift strength of support and resistance.  Current support and resistance is:
$1.91 - Moderately Strong Support
$1.99 - Mildly Strong Support
$2.04 - Moderately Strong Support
 $2.10 - Strong Resistance
$2.15 - Very Weak Resistance
$2.20 - Moderately Weak Resistance
$2.26 - Mildly Strong Resistance
As you can see, there is stronger support below.  This happens as an equity exhibits strength above the resistance levels, which is what Sirius XM has done.  Holding above $2.03 was imperative in order to avoid a trip down to $1.91.  The company did just that and now the points of support are gaining strength.  On the up side, the test at $2.10 becomes the battleground.  With very strong resistance there it will be a big positive if the equity can close above it on volume.  Breaking through $2.10 on volume would make the path to $2.20 easy.
From an Exponential Moving Average (EMA) standpoint things remain interesting.  While not all signs are green as yet, there is a very distinct possibility that the 20 day EMA will cross over the 50 day if Sirius XM closes at or above $2.08 today.  Should that happen, all indicators on the EMA will be in a bullish trend.

If Sirius XM can manage to trigger the last EMA indicator to green then we have all the ingredients that we may need to see a bullish run happen.  The strength of that run will be determined by volume.  While things are looking positive on a technical front, there is the concern of news flow.  Liberty Media's John Malone has been posturing lately, and an FCC decision is due on the Liberty request for de facto control.  The right piece of news can set up the run, while the wrong piece can stall things.  If you are long you are likely feeling more confident (because of the technical information) than if you are short.
This issue bodes watching closely.  Happy trading!