Today was a beautiful day.  It is always nice to see things falling into place.  We saw the recent upward trend confirmed, saw more volume, and saw the EMA's shift to ALL BULLISH.
What we are looking for now is continued upward momentum on continued higher volume.  We have strong support at $3.70 and little resistance above.  What will the top be?  You will need to watch the volume for that.  We are in somewhat uncharted waters.
If the equity dips, we are safe all the way to $3.61.  I would not call a peak or an end to the run unless the dip happens on over 40 million shares.
Volume

Support and Resistance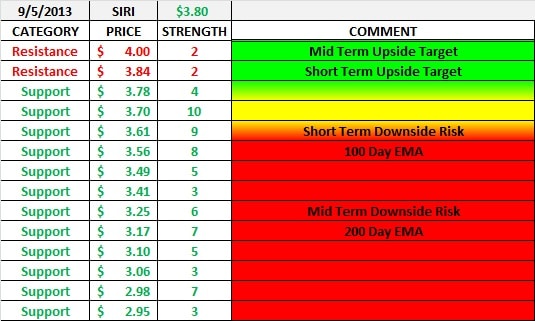 Exponential Moving Averages