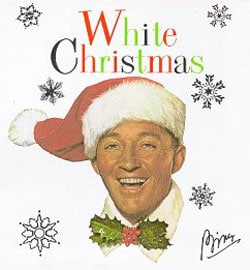 Sirius announced that it will devote an entire channel to classic Bing Crosby radio broadcasts from the personal vault of Bing Crosby, one of America's most beloved entertainers of all time and a star synonymous with classic holiday entertainment.
"Bing Crosby Christmas Radio" will air December 21-25 and feature 20+ years of vintage Bing Crosby holiday radio programs. Bing's wife Kathryn and daughter Mary will host and share their personal memories on channel 119.
Classic shows will include special guests Frank Sinatra, Louis Armstrong, Rosemary Clooney, Judy Garland, Bob Hope, Ella Fitzgerald, Jimmy Stewart, Peggy Lee, The Andrews Sisters, and more.