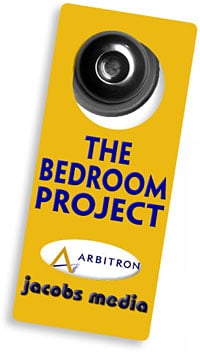 The National Association of Broadcasters is getting ready for their September convention titled The NAB Radio Show. The annual convention's sub-theme this year is "Radio Reingnited – New Directions – New Definitions – New Devices." This news would be very interesting to those that follow the satellite radio sector. New Directions, New Definitions, and New Devices? What could this be eluding to? Is there somehow an acknowledgement of the competitive landscape here? Well, surely more information relating to the theme will become available as time passes.
However, there is a glimmer of information that is already available. Part of this convention centers around a session that will be held with an interesting title. The session examines how consumers access their media. Arbitron and Jacobs media conducted a study called "The Bedroom Project: How Young Americans Use, Consume and Interact With Technology and Media" The Bedroom Project centers on consumers between the ages of 18 and 28, and was conducted in two hour sessions so as to see how these people interact with media such as radio, i-Pods, social networking and the internet. While the NAB press release does not mention satellite radio, one has to remember that it is an NAB Press Release.
Arbitron and Jacobs note all media and technology interactions. This study likely brings up some specific factors that may be of interest to the parties of the merger, as well as the regulators that are considering the merger. This is after all a study that deals specifically with how media is accessed by consumers, and that is one central point to understanding the competitive landscape that already exists as well as the competitive landscape in the future. Quite clearly, the NAB thought enough of the study and what it represents to have it included in their show, and interestingly, there seems to be a central focus for NAB members on remaining competitive in the ever-changing media business.
Position - Long Sirius, Long XM