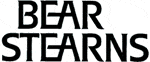 Robert Peck, one of the more accurate and respected analysts of this sector, issued a report today relating to Sirius and XM. The biggest impact of the report comes in the fact that Bear Stearns sees that the merger will likely be approved on it's merits. In the report Peck notes that the positions of those submitting Petitions To Deny do not raise or bring up any new issues. also of particular note is the Peck theory that Sirius and XM can reply to comments with "concrete" proposals. This ability can shift focus directly to the consumer benefits of a merger. In theory, these companies can not only demonstrate the competitive market, but can also outline very specific consumer benefits for consideration.
Report Excerpts:
Expect a More Concrete Proposals in XM/Sirius' Reply
No New Issues Raised in the Petitions to Deny.
During the past 30+ days since the FCC "clock" started, a number of entities have filed their comments both for and against the proposed merger. In reviewing the petitions to deny, we came across a number of issues/themes that the commentators highlighted, including the following; however, we did not find any significant issues that had not been raised earlier during the congressional hearings or the FCC process.
Expect the Companies to Go Beyond Just Rebuttal and Discussion on Competition --
XM/Sirius' Reply Likely Will Contain Concrete Proposals on Public Benefits. In their response, we believe XM/Sirius will not only rebut the arguments raised by the entities petitioning against the merger, but likely will go beyond just discussing the competition in the audio market. We expect the companies to go into more detail about their proposals regarding a la carte, price guarantees, block and rebate, reduced pricing for basic packages, as well as pricing for the "best of both" drawing regulatory focus towards the tangible consumer benefits that will arise from the merger.
We Believe the Merger Likely Will be Approved on Merits. There has been a lot of debate on whether the proposed merger between XM and Sirius would be allowed to proceed by the DOJ/FTC and the FCC. After attending several congressional hearings, reviewing recent FCC filings, speaking with various legal and political contacts, and working through the merits of the merger proposal, we believe the proposed merger is likely to pass regulatory hurdles with appropriate concessions. We underscore though, if political forces are more powerful than the merits of the deal, the outcome may be different. However, our sense is that the deal will be judged on merits and is therefore likely to pass. Our opinion is in fact a vote of confidence in the FCC and DOJ, who we believe will base their decisions on what's best for consumers and the American public.
Position - Long Sirius, Long XM -IMOJB