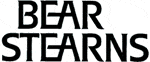 Bob Peck of Bear Stearns issued a research note today that can be framed as a regulatory update report. In the note, Peck discusses regulatory issues as well as the competitive landscape that is under consideration.
REPORT EXCERPTS
Time for a New Regulatory Angle?
We recently met with FCC and Congressional contacts in Washington D.C. Here are some thoughts relative to the proposed XM-SIRI merger.
- XM-SIRI Face Two "High Hurdles."
The proposed merger faces two high regulatory hurdles:
1) the original 1997 FCC order stated that one entity cannot control both licenses, and
2) relying on a "we face significant competition" framework has significant implications for media ownership rules, which remains a contentious subject.
- Time for a New Regulatory Angle?
Faced with these two high regulatory hurdles, we believe XM-SIRI may have to offer a different regulatory angle than that argued so far. The "too much media competition" angle did not work well in media companies' failed effort to capture broad media ownership relief in 2003. What new arguments might XM-SIRI make in their July 24 Reply papers? Will they take a new tact?
- FCC Likely to Opine on Prohibition on DARS Combination.
Whether policy statement or rule, we expect the FCC to rule on the prohibition of one entity owning both licenses. Work on this ruling will likely run simultaneous with the FCC's other work on the merger; however this additional ruling could slow the FCC process down slightly. Will the DOJ be ready to rule before the FCC does?
- DOJ Remains the Long Pole in the Tent.
The FCC and DOJ review a merger proposal under different standards. While theoretically, the two standards of review can result in differing decisions, we think the FCC will work with the DOJ on the review. However precedent suggests that the DOJ's decision will likely prevail.
- XM-SIRI Draws Limited Buzz in Congress, Unlike DISH/DTV.
Negative sentiment in Congress around the DBS merger was palpable, which isn't the case this time for two reasons;
1) DBS was the only way to get TV signals in many rural areas and
2) DBS penetration was significantly higher at the time of the proposed merger, at just under 20%, versus DARS which accounted for 3.4% of radio listening in a recent survey.
Position - Long Sirius, Long XM