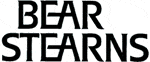 Bear Stearns issued a note to investors today updating the situation because of the FCC starting their time clock.
REPORT EXCERPTS:
FCC Issues Public Notice.
The FCC issued the much awaited Public Notice for the proposed merger. In its notice, the FCC stated that the XM/SIRI application, upon initial review, has been accepted for filing. In addition, the notice requires interested parties to file comments by July 9; responses to the comments must be filed by July 24.
PN, the Second in a Series of Catalysts for the Stock.
Recall that in our June 4th note "The Dog has Bite and Where's the Bark? Upgrading to Outperform," we had identified several short-term catalysts for the stock. The company raised a $250 mn loan commitment last week which was the first of several catalysts for the stock; the FCC establishing the pleading period for the merger review is the second. Over the next 30 days, we will have the opportunity to assess how strong the opposition to the merger is, as the DOJ process is not as transparent.
Investment Thesis.
We continue to believe merger overhang has overly weighed on SIRI stock, creating attractive risk / reward levels. Further, we think that conservative fundamentals alone support our recent upgrade; and while we believe the merger closing probability is higher than market sentiment, we think investors can still enter assuming the merger fails.
$4 YE 2008 Valuation; Merger Free Call Option.
In our base case, we assume the merger will fail, our projections are lower than consensus, and much lower revenue and FCF than the previous company guidance. Our $4 2008 target on SIRI is predicated on a DCF that assumes no merger and therefore $0 in merger synergies. Further, our target is supported by a fully taxed FCF multiple, presenting 25% annualized potential returns. Hence, we think an approved merger is therefore a free call option for investors.
Tyler Savery Position - Long Sirius, Long XM