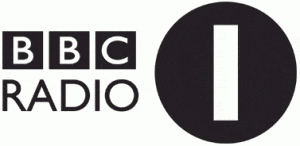 Well that certainly did not take long.  Just a week after removing BBC Radio 1 from their service, Sirius XM (NASDAQ:SIRI) added it back... sort of.  BBC Radio 1 has returned as a Sirius XM Internet radio stream.  Simply stated, this means that unless you have Sirius XM Internet Radio, you can't listen to the tunes from across the pond.
BBC Radio 1 fans can resume listening on Friday, August 19 at 5:00 pm ET.  The new agreement between BBC and Sirius XM was announced as a  new multi-platform agreement with the BBC that promises to subscribers additional concert performances from the BBC vault.  This multi-platform content sounds a lot like something that Satellite Radio 2.0 will be delivering with "On-Demand" listening.
As before, BBC Radio 1 will be time-shifted by 5 hours so Americans can enjoy the channel's lineup as it was intended, with Chris Moyles in the morning, Scott Mills in the afternoon, and Pete Tong on Friday nights.  All is not lost on the satellite platform though.  Some special BBC Radio 1 programming will be broadcast on the  satellite service at various times throughout the year coinciding with major events in BBC Radio 1's programming schedule.
SiriusXM will also broadcast concerts from the extensive and wide-ranging BBC Radio  archive, many of which are not commercially available. SiriusXM listeners will hear classic performances by Led Zeppelin, U2, Lady Gaga, AC/DC, Pink Floyd, Duran Duran, Queen, The Cure and other music legends. The concerts will air on various SiriusXM music channels.
"BBC Radio 1 has built a loyal and passionate following across North America. We're delighted that we are able to continue and extend our relationship with SiriusXM, to bring BBC Radio 1 and our catalogue of classic BBC concerts to the North American audience," said Salim Mukaddam, Head of Radio, BBC Worldwide.

"We are happy to continue our valuable relationship with the BBC and thrilled to now be able to give our listeners access to BBC Radio 1 programming on our expanding internet platform as well as deliver special concert performances to a variety of our satellite radio channels. The additional programming ranges from legendary music icons to today's rising stars whose exclusive performances for the BBC are featured regularly," said Scott Greenstein, President and Chief Content Officer, SiriusXM.
The good news is that a Sirius XM favorite will remain in the family.
Position - Long Sirius XM Radio