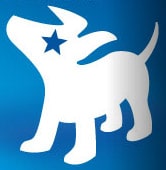 Barrington analyst Jame Goss has rated Sirius XM Radio as OUTPERFORM in a note issued October 30th. The analyst feels that, "the satellite radio concept is viable and valuable, particularly as changes are made in the context of a single corporate survivor. Our bias on this stock remains positive."
Goss does note that financial issues have generated increased scrutiny on the equity, but recognizes that the company has exchanged some February debt for common shares, and feels that this could be an indicator that Sirius XM it is close to managing the immediate February 2009 maturities.
On the May and December XM debt Goss stated, "The second issue is $350 million of XM bank debt that comes due in May. Management feels these maturities can be extended. The other $400 million of maturities are more than a year away in December of 2009. This 1.75% convertible issue can potentially be replaced with 10% fixed rate debt."
Confirming discussion on potential delisting and rule changes, Goss stated, "The NASDAQ has temporarily waived the $1 per share trading requirement due to the financial crisis, and SIRI's sizable market cap appears to place it in a separate category given its roughly 3 billion share base. While reverse splits are not typically a desirable option, this might be one of the rare exceptions to that rule."
Barrington seems to bullish on the concept of SDARS without going overboard. The closing note in their report sums things up pretty well:
"Armed with improving visibility along these lines, we are reducing our target values to a new progression beginning with $0.60 based on 2009 assumptions and $2.00 based on 2010. The debate appears to have come down to an issue of survival of the company and the industry concept."
Position - Long SIRI