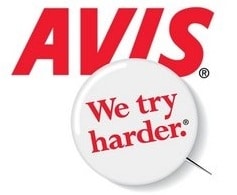 Avis Budget Group, Inc. has announced that SiriusXM is now available to a majority of Avis Car Rental and Budget Car Rental customers via factory-installed satellite radios. The new offering will give customers easy access to satellite radio... for a price.   Previous to this development, Avis and Budget offered satellite radio via a plug and Play system that had the radio connected to the car through a cigarette lighter.
Avis and Budget have carried cars with in-dash satellite radio systems for quite some time, but typically that was not the method used by the car rental company to offer satellite radio.  Approximately 60% of the rental fleet has dashboard equipped satellite radio systems.  SiriusXM will be available as a rental option for $6.99 for the first rental day, and $3.99 for each additional rental day; $19.99 per week (rentals of five to seven days); and a maximum of $29.95 per rental.
From an investment standpoint there are some things to consider here:
Consumers will get a much more dynamic and up-to-date experience with the dashboard system.  This could help to market satellite radio to those that are not familiar.
There will be deactivations of subscriptions as the plug and play models come off of the market.  This will not likely be huge issue, but will impact the churn numbers as plug and plays come off line.  In theory, it will be offset by "in dash" radios getting activated.
Satellite radio in car rentals has never been a big draw of new subscribers, but it is an endeavor worth doing.  I have rented a car many times in which the satellite radio was already active.
This shows that the company is still progressing on improving its business model across platforms.
Do not look at this news to be a driver.  Look for minimal impact on share price.  This type of news is simply a small positive that keeps the proverbial ball rolling in the right direction.  Stay Tuned!