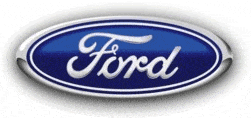 I have always recommended that readers keep tabs on various sectors that relate to satellite radio. Doing so enables you to better understand what is happening in SDARS, as well as perhaps find a buying opportunity in another equity. In full disclosure it is my intention to invest into Ford on September 14, 2007. Here is why:
UNITED AUTO WORKERS UNION
The current deal with the UAW expires tomorrow. At this point a new deal has not been reached, but there is also no discussion of a strike. With this being the case, it is clear that the auto makers and the UAW are at least having reasonable discussions about a new contract. The UAW has announced that they will use GM as the lead for negotiations with the big 3 U.S. auto companies. Earlier today, GM and Ford both saw appreciation, but it appears to me that the hardball (at least initially) will be played with GM. However, this is not the only reason why I see potential upside in both GM and Ford equities, or why I am picking Ford to invest in.
1. The U.S. auto makers have taken market share hits over the past year. The UAW as well as the auto companies have some pride on the line. They need to work together to put out a product that consumers want. In my opinion, this means that the past deals with the unions that were very favorable to the UAW will need to see some concessions. In my opinion, it is possible that this new deal will be more balanced than deals of the past. A strike could have the potential to cripple one of these automakers, and that does not do anyone any good.
2. The stocks are not at 52 week lows, but are at the lower end of their respective trading ranges. In my opinion, this limits downside risk (if striking is averted), but upside potential is big if a deal is struck.
3. The posturing about a potential strike by union officials is standard practice, and news of that released this evening could create a good buying opportunity in these equities.
4. Ford has announced an indefinite extension of the current agreement. This keeps operations rolling for the time being. Either side can end that extension with three days notice.
It is my opinion that while pride will play a factor, the existence of jobs to go to will be a paramount concern. The UAW should realize that giving some concessions will make not only secure jobs, but also make these companies become better positioned going forward. A FAIR deal that is consummated could become a new and fresh start for these brands.
FED INTEREST RATE DECISION
Coupled with the UAW issues is another important factor. The FED interest rate decision due out next week. Auto companies borrow and deal with large amounts of cash. Financing of new cars is a massive part of the business. Better rates translate into a better ability to offer competitive financing options. Better financing options bring consumers into the door to buy cars.
Most anticipate the FED dropping rates next week. The impact of such an action may begin to stabilize consumer sentiment and confidence. CoutryWide (the mortgage lender) has been able to secure financing, and this may also carry a psychological impact on the American public.
A positive UAW result combined with a rate cut could be a powerful combination should it come to fruition.
FORD
Reasons that I chose Ford as my OEM stock investment include:
1. Ford has a good inventory level. They will not be forced into offering steep and less profitable discounts to clear out cars. At the end of August, Ford had a 72 day supply of cars, a very low number when compared to last year.
2. Production for Ford is anticipated to be at 640,000 units for Q4. This is a steady production, and Ford kept that level in tact after August sales were announced. Their inventory and production have a balance thereby keeping a steady pace happening.
3. Ford's new ad campaign, Swap Your Ride , gets owners of other brands to trade for a Ford for a week is a strong campaign. It gives people a direct comparison, and gets people thinking. The company has published many stories about the program, and shows off Ford competing with several brands in direct owner comparisons.
4. Ford's new designs are more mainstream, and seem to carry more appeal. Their vehicle quality scores are improving, and they have garnered some very impressive safety ratings on vehicles. All of this translates to a better product that consumers can consider when making their car buying decisions. No, I do not expect sales to turn around overnight, but the ingredients for better sales seem to be in the mix.
It has been quite some time since I have thrown my hat into the ring on an automotive equity. A conversation with a friend pointed out some of this potential, and as always, I began to dig deeper. The UAW news this evening sealed the deal.
Position - I have an intention to buy into Ford on 9-14-2007