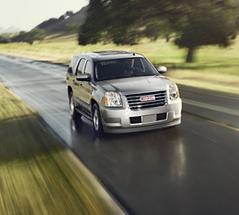 The installation of satellite receivers into automobiles is a major component of the Sirius XM business model. It is the method by which most satellite radio subscribers become exposed to the service. With slumping sales in the auto channel, the prognosis for the viability of SDARS has been questioned by many on the street.
Most projections people are familiar with have 2009 as a bad year at 12,000,000 cars sold. Some analysts have been far more pessimistic. Today, GM announced that they too see a poor 2009 for car sales, and have adjusted their industry wide estimate to 10.5 million cars.
A number at 10.5 million means yet another haircut off of what many had anticipated, and would seem to indicate that the sales slump may last longer than many think. With a 50% installation rate in 12,000,000 vehicles, Sirius XM would see 6,000,000 subscribers being exposed to the service, and about 3,000,000 that would elect to keep it. Now that we are at a possible 10,500,000, the installations fall to 5,250,000, and those that keep it will be about 2,625,000.
This represents a drop of potential subscribers of 375,000. While the number may not seem large, the monthly revenue from this pool would be about $4,856,250! That is a lot to give up.
Certainly there is a minimum number that the OEM channel needs to stay above to make sense for Sirius XM's business model. In my opinion car sales of only 10.5 million with an installation rate of 50% will fall short of the mark. The solution is to accelerate penetration to absorb the loss in sales. Get Kia, and the few manufactures not already at 50% installation to the plate as soon as possible. If this does not happen, it is my opinion that the already conservative guidance of Sirius XM may need to be adjusted down. This is news that is not good for the street.
I have stated many times that Sirius Xm has a lot of moving parts in their business that are not in their control. Because of this, investors are leery, and more bad news could cause yet another round of worry.
Will car sales be as dismal as GM and some analysts predict? Only time will tell. I will say this. So far January is not looking great!
Position - Long Sirius XM, No Position GM