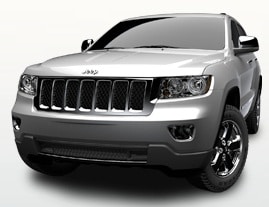 Early projections for the auto sector have auto sales coming in at right around the 1 million magic number that SiriusBuzz has established as the monthly sales figure that allows Sirius XM to report good metrics across the board. In Q2 the auto industry averaged about 1 million cars sold per month and Sirius XM was able to report not only great subscriber numbers, but great financial numbers as well. July auto sales bested that 1 million mark , and it now looks as if August will as well.
The caution Sirius XM investors need to be aware of is that the auto sector news surrounding August 2010 will be in comparison to August of 2009 when the auto industry saw a big sales spike because of the cash for clunkers program. What I am noticing is a mid month push by several auto makers to advertise their 0% financing and model year end specials. For many auto companies, maintaining positive year over year comparisons is important, and it seems that some makers do not want to have a dip in their numbers. In addition, GM is anticipating a Fall IPO, and boasting good sales number would be a positive for that effort.
Some auto sector analysts are already projecting sales for August to be at just over a million units with a SAAR of 11.8 million. Typically the final week of any month is where the sales push heightens. At this point, any sales number above 950,000 should be viewed as a positive for satellite radio investors. That does not mean that the release of August sales figures will send SIRI an immediate spike, but it will confirm that the company could have a bullish Q3 in terms of subscribers as well as financial metrics.
Sirius XM has proven that they have found a sweet spot in satellite radio penetration, improved churn, and done a fantastic job of increasing their take rate even in a depressed economy. The combination of Sirius XM's efforts with a natural progression in OEM sales should give investors as well as the street more confidence in the company. Despite demonstrating great metrics SIRI finds itself trading below $1.00 again, and remaining in a trading range between $0.90 and $1.10. As the positives continue to pile up, it should only be a matter of time before SIRI can exit the sub $1.00 range and begin to appreciate.
Position - Long Sirius XM Radio