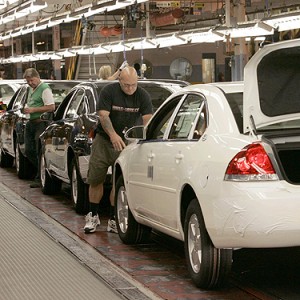 The bad news is that auto sales are still terrible. The really bad news is that the year over year comparisons should have been getting easier, but we are still seeing large percentage drops in sales. General Motors was off by 53%, Ford did only slightly better with a 48% decline, and Chrysler reported a drop in sales of 44%. Even Kia, which saw sales rise last month (due to a promotion where they would buy back your car if you got laid off) saw a decline this month. For their part, Toyota and Nissan were in the mid 30's for a decline.
For satellite radio investors, the continued downturn in auto sales translates to fewer gross installations, which means fewer subscribers. The OEM channel is an integral part of satellite radio's growth story. Sirius's CEO at one point became very conservative in anticipating annual auto sales at 12,000,000 units. With the current pace of car sales, that number would seem to be an overestimate now, and thus, there still exists a grey cloud over the satellite radio sector.
On the more positive side, the auto sales can not stay down forever. Additionally, the OEM deals tend to be expensive for Sirius XM. Fewer installations means less cash burn, which could help the company in terms of cash flow. However, that type of thinking is short term, as the sector needs auto sales to facilitate growth and gain more subscribers. Perhaps the auto companies will consider a new advertising platform, and get some ads on Sirius XM Radio.
Position: Long Sirius XM Radio