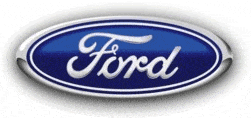 The automobile industry loves the cash for clunkers program. That program has sparked an interest in the sector for the first time in over a year. It seems that many people are taking the time to see if their vehicle qualifies for the program, and that means foot traffic in the dealerships. The program has shown clear positive signs, with better numbers across the board.
Satellite radio investors have been watching the auto channel with a keen eye. It is through new cars that Sirius XM gets their first opportunity to impress potential new subscribers with their wide variety of music, talk, and sports offerings.
July 2009 brought good news. Ford announced their first sales increase in over two years. Other auto makers reported improved metrics as well. The news is being treated as positive by the press, and some are even going so far as to say that the sales recession in the auto channel is easing. That's the good news, but being who I am, I am compelled to offer the contrarian point of view as well. Let's face it, annualized sales are still only at 10 million units, and the "better" numbers seen in 2009 are being compared to 2008. For those that follow SiriusBuzz, you will know that July 2008 represented the worst car sales since 1992. So while sales are getting better, they are being compared to a very low number to begin with.
The cash for clunkers campaign has given the auto industry a bit of breathing room, but we will not know if the sentiment of car buyers will have a lasting change in the absence of the program. For satellite radio investors, the program helps clear backlogged car inventory, and could provide a stabilized platform for subscriber numbers in Q3 and Q4.
Enjoy the good news, enjoy the sales, but carry some caution. If absent the cash for clunkers program, auto sales remain stable, investors can breathe a sigh of relief. The sub numbers can swing quickly when all of this catches up. The key is that the upswing not be followed by another downturn.
Position - Long Sirius XM, No Position Ford