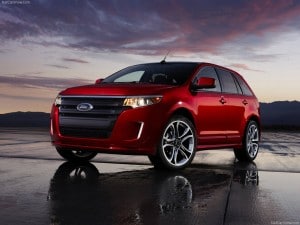 The first quarter of auto sales is now in the books and sales results should begin leaking out as early as today. Auto sales figures are important to Sirius XM, but also becoming more important is the financial performance of all of the companies that manufacture and sell cars. Positive financial news in the automobile sector breeds confidence. If the street is confident in these companies, it can translate into stronger confidence in what Sirius XM is doing.
Last week Ford announced their best Q1 in over a decade. Hyuandi and Kia announced huge sales numbers and even better profits, and just today Chrysler impressed the sector with their first quarterly profit in over 5 years. In addition Chrysler announced plans to repay high interest government loans by offering bonds. Joining the refinancing band wagon is Jaguar and Land Rover which plans to issue a global bond within the next two or three months. Positive news in sales and financing deals in the auto channel are great news for Sirius XM.
More auto sector news will certainly be rolling in over the next few days. Sirius XM (NASDAQ:SIRI) investors can keep tabs on all of the news by visiting my new auto sector site iKickTires.com. SiriusBuzz will certainly bring auto news here, but the more in depth information is available at iKickTires.
In what can only be characterized as great timing, Sirius XM will be announcing their own Q1 2011 results tomorrow at 8:00 AM Eastern. With auto sales coming in at an average of over 1 million units per month during the first quarter, Sirius XM should be able to post decent numbers across all metrics. For the quarter, gross subscriber additions should be a bit over 2 million. With a gross number that high, the company should have had little trouble adding NET subscribers during the quarter.
Sirius XM investors can tune into SiriusBuzz.com tomorrow morning for live blogging during the call, as we will be partner once again with SatelliteRadioPlayground to bring live coverage. In addition to the live blogging we will be doing a live radio show at 9:00 AM eastern to give reaction to the Sirius XM earnings call. Details will be made available later today.
Position – Long Sirius XM Radio