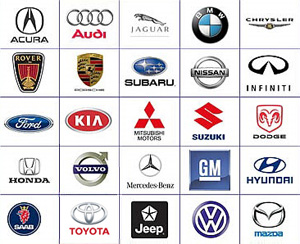 Auto Sales in March were stellar compared to a year ago, but still way down from the peak only a few years ago. April sales were not quite as good as March, but the sector did seem to show stability. May sales should continue the stability trend. As we here at SiriusBuzz projected, Toyota's mis-steps could lead to a recovery in the auto channel as great consumer deals. As we also projected, Ford outpaced Toyota last month, adding still more pressure to the import giant to get things moving again. Nissan saw sales falter in April, and has now joined the 0% financing club in May in a much larger scale.
There are many dynamics at play in the auto sector that bode well for satellite radio. Taken singularly, the pieces of news may not seem like much, but when you put many pieces and factors together as we do at SiriusBuzz, you can see a better overall picture. By example, SiriusBuzz told readers about Ewanick taking the helm of GM's marketing and his mission to move metal. This is good for satellite, as a move by GM will have to be matched by others. If GM is moving metal, all other brands need to have a response. The stars simply seem to be aligning to bring in another good auto sales month in May of 2010.
So what will keep sales stable? Continued consumer incentives. Here is what Some brands are doing this month:
Toyota Extending Incentives Yet Again - Toyota is offering 0% financing and two years free maintenance for most models including the Camry and Corolla. The incentives have been extended until June 1st.
Suzuki Offering Free Gas For The Summer - A popular program, especially when gas prices go up.
Chrysler Gives 0% and Cash Back Deals - On average, Chrysler is offering $3,000 cash back or 0% financing on nearly every model among its four brands: Chrysler, Dodge, Jeep, and Ram. For all 2010 Chrysler models, there is now $3,000 cash back or 0% financing for up to 60 months.
GM Continues Attractive Financing - GM is still being agressive in their promotions with some models offering 0% for 72 months.
Nissan Joins With 0% Offers of Their Own - Nissan is offering 0% financing for up to 60 months on the 2010 Maxima, Rogue, Altima, Versa, Frontier, and Pathfinder. The company was stung last month with a huge drop in sales. They have responded by stepping up to the 0% table.
Mazda Joins 0% Club - Mazda is offering 0% financing for up to 60 months on the 2010 Mazda3, Mazda5 and Mazda6 models.
What this boils down to is that consumer friendly deals are still here, and still driving sales. The brands that participate get the sales. Those who don't suffer. As long as these incentives are out there the auto sector should be able to put up 1,000,000 units sold each month. For satellite radio investors, this is music to their ears. Stay tuned to SiriusBuzz as we deliver the news you need to know.
Position - Long Sirius XM Radio, No Position OEM's