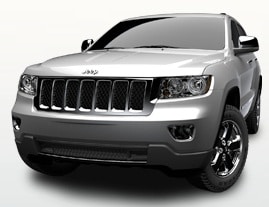 This past Tuesday SiriusBuzz Radio interviewed Evan Facemeyer, Sales Director, of BettenHausen Chrysler, Dodge, and Jeep. The interview gave many SIRI investors a look into the OEM channel that typically is not offered up in mainstream media. One compelling point in the interview centered around what the penetration of satellite radio was at his dealership. His answer was quite interesting.
"I have over 350 cars in stock and in-bound. Of that I only have two that do not have satellite radio....I really wont order a car without satellite radio because it is that much of a demand...It's getting to the point where it is simply going to become standard equipment within the next year or so....Like air conditioning is virtually a standard feature on cars sold today."
What Evan Facemeyer indicated during the show was that consumers are looking for satellite radio more than ever, and that all cars he orders for the dealership all have satellite radio. His reasoning is simple and two fold.
1. It is less expensive for the dealer to get the factory installed satellite radio than to do the dealer installation. It is a matter of simple economics. the factory installed radio costs a dealer $192, while installing one at the dealership will cost a few hours labor, plus the cost of the radio, and then they have a factory radio without satellite that sits on the shelf.
2. Consumers are looking for the 1 year promotion on satellite radio. People have heard about it and want to give it a try. It is a selling point for Chrysler because their cars come with a one year subscription.
The simple fact that factory installed is less expensive for dealers is reason enough for greater penetration of satellite radio. Dealers will create the "pull factor" by ordering more and more cars that are satellite equipped. Early satellite radio had to "push" their product out. With consumers and dealerships increasing demand, the OEM's will have to deliver what people want, thus increasing demand for satellite radio.
This phenomenon may be stronger with the brands such as Chrysler that offer longer promotional periods. One year of satellite radio service is a much bigger selling point than a three month promotion. Ford has been offering some two year promotions, but on average are at 6 months. GM and most others offer three months.
As investors know, the OEM channel is important to satellite radio. Mr. Facemeyer offered even better news in the interview on sales projections moving forward. While June will not offer particularly strong numbers, the industry is expecting sales to be at about 13.5 million vehicles in 2011, up from an anticipated 11.5 to 12 million in 2010. Sirius XM is hitting positive metrics on sales as low as 11,000,000 annually. Any number above that will compound the positives.
The SiriusBuzz Radio show can be heard live each Tuesday night, and all shows are archived and available for download to listen any time. This weeks show also offered the Satellite Radio Round Table, a one hour monthly show discussing satellite radio. The panel for this past weeks show included Evan Facemeyer, Dennis Costa and Demian Russian of Satellite Radio Playground. The July Satellite Radio Round Table will include Ryan Saghir of Orbitcast.
Position - Long Sirius XM Radio