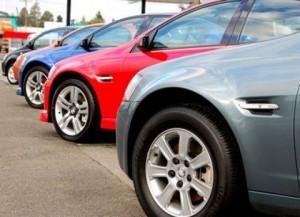 August auto sales are in, the headlines are positive, and SiriusXM (NASDAQ:SIRI is poised to deliver some great numbers for the quarter if September can match August.  Total sales for August were 1.283 million, with a SAAR of about 14.5 million. While Q3 sales may not match up exactly with the big number posted in Q2, there are some compelling reasons why we can start to expect SiriusXM to perform well on the subscriber front.
SiriusXM has been consistently adding additional dealerships to ts used car initiative. This program allows any satellite radio equipped used car sold at more than 6,000 dealerships to get a three month trial to SiriusXM.  Because the number of satellite radio equipped used cars increases with each passing month, this pool of potential self paying subscribers is getting bigger all of the time.
There are some other factors that bode well for the Q3 subscriber number as well.  Members of SiriusBuzz Premium get exclusive access to the sales charting as well as some other important information regarding Q3 auto sales that could impact the stock price.  SiriusBuzz Premium is a must have for any serious investor that wants the details that simply can not be found elsewhere.