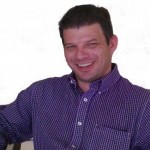 The audio entertainment landscape is morphing faster now than ever before. With satellite radio, AM, FM, Internet, and smartphones all weighing in consumers have an ever expanding amount of choices in how and what they listen to for audio entertainment. It is now more important than ever for investors in media sector companies to keep pace with these burgeoning competitive forces, and why this site follows the news closely and yes, even writes about it.
The first thing that investors need to understand is that the media space is large enough for several players. No one company is going to be so dominant that they bury everyone else. Consumers have choices.
The key to success in the media landscape is maintaining your presence and growing your share. What that means is that companies can not rest on their laurels, and they need to have their finger on the pulse of what consumers desire.
Today it was announced that Clear Channel has acquired Thumbplay a small internet radio subscription business which had managed 20,000 subscribers paying $10 per month for on demand music of any artist, song, or genre. Key features of the service are playlist genie, which allows for new music discovery, an offline mode so you can listen without a connection, and full customization.
While Clear Channel has not announced their full intent for Thumbplay as yet, it is speculated that they will integrate it with their iHeartRadio apps for the radio customization features. It is also speculated that Thumplay did not come at a high price tag, meaning Clear Channel likely will vastly improve their offerings for a small investment.
What has been said is that Clear Channel will be able to, "leverage its significant radio assets across all digital platforms, including the Internet, automotive and mobile devices." This points to the company thinking ahead and applying themselves to the ever adapting auto dashboard.
In other audio entrainment news Rhapsody announced that they are increasing the length of their free trial from 14 days to 60. The move will allow for a 60 day free trial fore consumers who elect to test drive Rhapsody during the month of March. The campaign is called the "60 Day Free-For-All", and will include the Rhapsody experience throughout MTV Networks' programming and social media (RealNetworks and MTV Networks each own slightly less than half of Rhapsody). Taking advantage of their existing network relationships, Rhapsody will be promoted on MTV, MTV2, VH1 and CMT. Exposure on popular shows like MTV's "Jersey Shore" will also be included.
The reason behind the "60 Day Free-For-All" is simple. Rhapsody wants to boost their subscription model to grow beyond the current 750,000 subscriber level the company currently boasts. Rhapsody cited that a frequent complaint was how brief the free trial was. This campaign should allow the company to test the waters on this type of campaign, while at the same time giving consumers a substantial chance to experience the service before they buy. A Rhapsody subscription runs about $10 per month.
News such as this is important to those invested in Sirius XM Satellite Radio (NASDAQ: SIRI). One major item being considered by the FCC right now is whether or not Sirius XM can raise prices and whether the company needs continued pricing oversight from the government agency.
Investors see a potential price increase as an added revenue stream for the company. Even a slight increase would change the bottom line dramatically and thus boost the stock price. What investors should realize is that a decision by the FCC to forgoe their oversight of satellite radio pricing does not mean that a price increase will happen.
The audio entertainment landscape is shifting to a subscription based model. Slacker, Pandora, Thumbplay, RDio, etc. are all promoting subscriptions more heavily now than ever. The "free" aspect of these services is quickly disappearing and pricing for audio content is beginning to become more clear. Sirius XM is the most expensive, but there are certain benefits to what the company offers. Sirius XM has more sports, talk, news, and exclusive content than anyone else, meaning in theory, they could charge a premium over others. The question is how much more they can charge while still maintaining or growing their market share.
Recently Pandora announced their intention to go public. The company is among the least expensive audio entertainment subscriptions at about $36 per year. Slacker offers subscriptions at about $60 per year. With Rhapsody and Thumplay priced at $120 per year, it will be interesting to see the growth of the respective companies at the varied price points. I would venture to say that Pandora will increase prices to get more in line with others and increase revenue. Should this happen it will help validate current prices of Sirius XM and possibly allow for Sirius XM to increase prices in conjunction with a more robust and customized experience when Satellite Radio 2.0 is released later this year.
The reasons for covering writing and following these competitive services is not to promote them over Sirius XM or to insinuate that they will put Sirius XM in jeopardy. The reasoning is that unless you understand the "battlefield" you will not fully understand the moves of Sirius XM.
Position – Long Sirius XM Radio