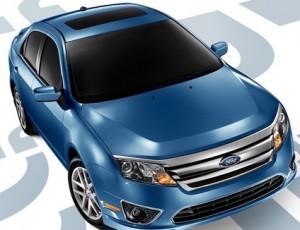 January 2011 presented the largest Seasonally Adjusted Annualized Rate (SAAR) seen in the auto sector for quite some time. While the 819,000 is absolute sales may seem low, it was actually stellar for what is typically the weakest month of the year with a SAAR of 12.5 million. Analysts began to feel safe in projecting overall 2011 auto sales at about 13 million.
With half of the month gone, February is looking like it could continue the strong auto sales trend. Edmunds, which tracks the industry closely, is now estimating that roughly 915,000 vehicles will be sold in the month with a SAAR of 12.45 million.
Investors should bear in mind that these are early projections. We could see stronger second half sales this month, which contains Presidents Day, a big holiday in the arena of car sales. So far this month, the big winner is Nissan with a 14% jump over last year. A small surprise is that Ford is currently down 5%.
While projected sales of 915,000 falls short of the magic 1 million per month, the news still bodes well and is yet another indicator that sector will see sales of 1.4 million more units in 2011 over the 11.6 million sold in 2010.
With satellite radio enjoying about 60% penetration into cars manufactured, Sirius XM should see about 840,000 more installations this year than last. The continuation of SAAR numbers above 12 million is great news and demonstrates that 2011 will see the recovery in auto sales we have all been anticipating.
Position - Long Sirius XM Radio